Senior Drivers
senior.jpg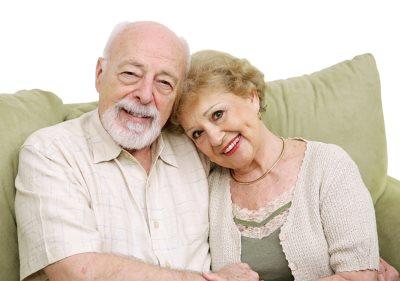 Did You Know?
There are more than 1 million drivers over the age of 65 in Georgia. More than 768,000 are 70 or older.
Aging
Aging is inevitable, but growing older does not have to mean giving up an active life. While aging does impose physical limitations, all drivers should pay attention to their vision, cognition, fitness, and medication implications. A driver's chronological age is not a good predictor of driving ability. What counts on the road is mental and physical performance. The following are a few signs of diminished capacity for driving safely:

Having serious or minor accidents or near misses
Having wandering thoughts or being unable to concentrate
Being unable to read ordinary road signs or signals
Getting lost on familiar roads
Driving too fast or too slow
Decreased reaction time
Having other drivers honk at you frequently
Being spoken to about your driving by police, family, and friends

Know Your Limits

Being a safe driver means more than avoiding crashes. It also means paying attention to road conditions and being aware of your own changing abilities. Just a few simple adjustments, such as limiting driving to daylight hours only, no interstate driving, or adding an extra-wide mirror, can help protect your personal safety, the safety of others, and prevent deadly crashes.

Getting Additional Help

Many driver refresher courses are offered in local communities. These courses can update you on changes in traffic laws, signs, signals, and markings, and offer safe driving tips. Some also offer actual behind the wheel assessments, which can be especially helpful in sharpening your driving skills. Behind the wheel, assessments are also offered by some physical rehabilitation specialists. Contact your local AARP course or AAA club to locate a class near you. You may also contact one of the Certified Driver Improvement Schools in Georgia.
The Georgia Traffic Injury Prevention Institute offers a CarFit program. This program offers older drivers the opportunity to find out how the effects of aging change the way they fit in their vehicles and how that can affect their driving. It also provides information and materials on community-specific resources that could enhance safety as drivers, and/or increase mobility in the community.

Mobility

Independence and mobility are extremely important. Alternative transportation can provide peace of mind should your current means of getting around in your community change or if you no longer be able to drive. Depending upon your destination and physical needs, transportation choices in your area might include buses, vans, taxis, or even volunteer drivers. Several organizations can assist you in learning about the resources available in your community, and representatives are available to help you make confident decisions about which options would be best for you. Contact the Eldercare Locator at 1-800-677-1116 or to identify these organizations in your area.
Your License
Renewal Process

Customers age 64 and older are required to take a vision screening at each renewal period. The minimum acceptable vision for a non-commercial license is 20/60 in one eye, with or without corrective lenses, and a field of vision of at least 140 degrees.

Customers can visit a DDS Customer Service Center to renew and take the vision exam. If visiting a center you must complete the required license/id/permit form and schedule an appointment.   If you cannot visit a center, the eye exam can be mailed or faxed to DDS.

To renew by mail or fax:

Complete the required online DDS License/ID/Permit Form
Submit the following by mail or fax:

Vision Repor t (DDS-MR-274) or a vision exam dated within the last two years
 Two proofs of physical Georgia residency.  See Real ID Documents for a complete list of acceptable documents.

Pay the $32 License Fee with a credit card using the Credit Card Payment Authorization Form (DDS-100) by secure fax to (678) 413-8555.

Customers may also mail a money order, cashier's check, or personal check for payment to the following address:

     Georgia Department of Driver Services (DDS)

     Attn: Central Issuance

     PO Box 80447

     Conyers, GA 30013

These customers will be mailed or emailed a temporary paper license to the address they provide. Customers should allow up to 30 days to receive their Driver's License in the mail.        

Fees

DDS does not have senior citizen discounts for any of the services offered. However, a $5 discount is available for certain transactions conducted via mail or Online Services. Additionally, an Indigent ID is available at no cost when the customer presents a voucher from an approved Indigent Resource Provider. There is no fee for the Veterans, Honorary, or National Guard licenses or IDs. A Voter Registration ID is available at no cost for any individual who swears under oath that the ID is needed in order to vote in an election in Georgia.

Licenses for Veterans of the U.S. Armed Forces and their Spouses

A person with evidence of honorable, active duty service in the Armed Forces of the U.S. or evidence of a minimum of twenty years of service in any office of the National Guard may apply for a Veteran's License.
A spouse of a disabled, honorably separated veteran who does not have a driver's license or the unmarried surviving spouse of a deceased honorable separated veteran, is entitled to an Honorary Veteran's License.
A person may apply for a National Guard License which is a distinctive license to any member of the Georgia National Guard in good standing and who has completed at least one year of satisfactory service.

Surrendering a Driver's License

When a customer chooses to cease driving, they may voluntarily surrender their driver's license and purchase an identification card (ID). When they visit one of our Customer Service Centers, they must complete the (DDS-577) Affidavit for Voluntary Surrender and making an application for an ID. After a driver's license has been surrendered, and the customer wishes to have their driving privileges restored, (depending on the circumstances) retesting may be required.
If a relative, court, law enforcement officer, judge, doctor, or citizen has concerns about the diminished driving ability of a license holder, they may request that DDS review the situation. Requests can be made in the form of written correspondence or completion of the  Request for Driver Review (DDS 270) . Visit the Medical Review webpage for additional information.