Senior Drivers
senior.jpg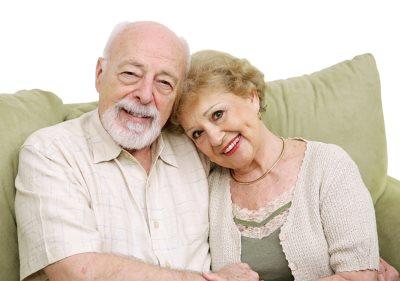 License Renewal
Customers age 64 and older are required to take a vision screening at each renewal period. Customers can renew in person, by mail, or by fax. 
The minimum acceptable vision for a non-commercial license is 20/60 in one eye, with or without corrective lenses, and a field of vision of at least 140 degrees.
To renew in-person:

Customers can visit any DDS Customer Service Center to renew and take the vision exam.
When visiting a center, you must complete the required Online License/ID/Permit Form.
If you cannot visit a center, the eye exam can be mailed or faxed to DDS.

To renew by mail or fax:

Complete the required Online License/ID/Permit Form.  Please make sure you receive the confirmation at the end.  You will not be required to visit a center.  
Gather all the required documents to Fax or Mail to DDS:    

The

Vision

Report Form (DDS-274)

or a vision exam dated within the last two years. The exam must be completed by a licensed optometrist or ophthalmologist.
Two(2) proofs of physical Georgia residency such as a utility bill and financial statement.  For a complete list of acceptable documents, view Real ID Documents.
The

Statement

of Completion

form must be signed and sent with all your documents.
Pay the $32 license fee with a credit card by using the

Credit

Card Payment Authorization Form

(DDS-100). 
Customers can also mail a money order, cashier's check, or personal check to pay the $32 license fee with all their documents. 
All required documents must be submitted at one time, using the same method to avoid any delays.

Mailing Address: 

Georgia Department of Driver Services
Central Issuance
PO Box 80447
Conyers, GA 30013

By FAX:

NOTE:  Customers will be mailed or emailed a temporary paper license to the mailing address provided. Your permanent license will be mailed within 30 days.
Fees:
DDS does not have senior citizen discounts for any of the services offered. A $5 discount is available for certain transactions conducted via mail or Online Services.
Additionally, an Indigent ID is available at no cost when the customer presents a voucher from an approved Indigent Resource Provider. 
A Voter Registration ID is available at no cost for any individual who swears under oath that the ID is needed in order to vote in an election in Georgia.
Other Services:
Address Changes - can be done online if you qualify for a free address change.
Replacements - if your license has been lost, damaged, or stolen it can be replaced online if you have more than 150 days left on your current license. 
Licenses for Veterans of the U.S. Armed Forces and their Spouses
A person with evidence of honorable, active duty service in the Armed Forces of the U.S. or evidence of a minimum of twenty years of service in any office of the National Guard may apply for a Veteran's License.

A spouse of a disabled, honorably separated veteran who does not have a driver's license or the unmarried surviving spouse of a deceased honorable separated veteran, is entitled to an Honorary Veteran's License.

A person may apply for a National Guard License which is a distinctive license to any member of the Georgia National Guard in good standing and who has completed at least one year of satisfactory service.
Surrendering a Driver's License
When a customer chooses to cease driving, they may voluntarily surrender their driver's license.

They must visit a DDS Customer Service Center and complete the Affidavit for Voluntary Surrender Form (DDS-577).
Customers can apply for an ID at that time. 
If they wish to reinstate, depending upon the circumstance, they may be required to retest. 
You cannot apply for an ID online if you are surrendering your license.  You must visit a center. 

If a relative, court, law enforcement officer, judge, doctor, or citizen has concerns about the diminished driving ability of a license holder: