:
Please be advised that effective July 1, 2022 fees have increased for the replacement of licenses, IDs, and permits.
Driver Improvement Program
The Department of Driver Services (DDS) regulates the Driver Improvement Program also known as the Defensive Driving Program. This is a 6-hour course designed to teach drivers about safe driving attitudes and behaviors.
Driver Improvement courses may be taken:
if court-ordered,
for points reduction,
to reinstate driver's license,
to reduce insurance premiums or,
for personal education. 
Approved Curricula 
There are currently six approved Driver Improvement curriculum providers. They include:
American Safety Council (ASC)
Driving Educators of Georgia (DEOG)
Georgia Association for Risk Reduction & Defensive Driver Education (GARDE)
National Safety Council (NSC)
American Automobile Association (AAA)
The Roadway Safety Network (TRSN)
Driver Improvement Program
diprogram.jpg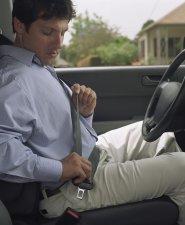 Applications
Driver Improvement Clinics
Related Links