Driver Improvement Program
The Department of Driver Services (DDS) regulates the Driver Improvement Program also known as the Defensive Driving Program. This is a 6-hour course designed to teach drivers about safe driving attitudes and behaviors.
Driver Improvement courses may be taken:
if court-ordered,
for points reduction,
to reinstate driver's license,
to reduce insurance premiums or,
for personal education. 
Approved Curricula 
There are currently six approved Driver Improvement curriculum providers. They include:
American Safety Council (ASC)
Driving Educators of Georgia (DEOG)
Georgia Association for Risk Reduction & Defensive Driver Education (GARDE)
National Safety Council (NSC)
American Automobile Association (AAA)
The Roadway Safety Network (TRSN)
Driver Improvement Program
diprogram.jpg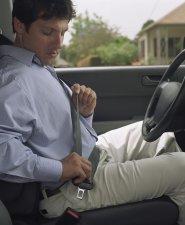 Applications
Driver Improvement Clinics
Related Links