:
Emergency Message - On April 1, 2020, DDS will be providing limited Commercial Driver Services by appointment only.
Also, DDS will be issuing 120-day extensions for most licenses. DDS urges all customers to consider using DDS Online Services or the DDS 2 GO app during this public health emergency. Click here to schedule CDL appointments.
Tifton
Customer Service Center
3057 US Hwy 41 S.
Tifton, GA 31794
United States
Sunday - Monday:

Closed

Tuesday - Friday:

08:00 am - 06:00 pm

Saturday:

Closed
Services Offered
First Issuance
Renewals
Replace Stolen/Lost
Out of State Transfers
Regular Road Test
Reinstatements
Driving History Reports (MVR)
Insurance Reinstatements
Regular Knowledge Exam
Motorcycle Knowledge Exam
CDL Written Exams
Additional Information
Special Directions
I-75, Exit 59, East to left on Hwy 41 South. 1 1/2 miles past Georgia State Patrol office. Note: Some Navigation Applications may not be accurate.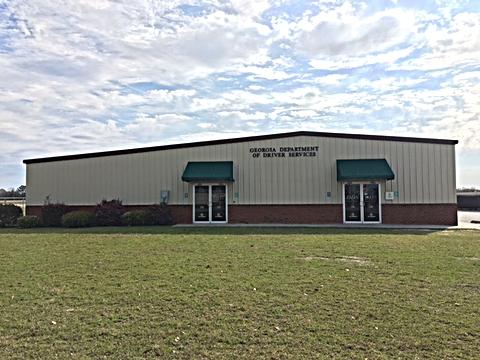 Testing Information
The Knowledge Exam must begin at least 30 minutes before the center closes if taking a non-commercial test and 45 minutes for CDL to allow adequate time for testing and issuance.
Knowledge Test Must Begin by:
Weekday

 CDL           5:15 pm 
All Others   5:30 pm

Saturday 
Related Links
Skip-a-Step - Fill out the required application form before visiting a center. 
Secure/Real ID - Identification documents list to obtain a Secure/Real ID Document.
Fees and Terms - Fees and Terms associated with obtaining or renewing your license, id, permit and more.