Tifton
Customer Service Center
3057 US Hwy 41 S.
Tifton, GA 31794
Sunday - Monday:

Closed

Tuesday - Friday:

08:00 am - 06:00 pm

Saturday:

Closed
Services Offered
First Issuance
Renewals
Replace Stolen/Lost
Out of State Transfers
Non-Commercial Road Test
Reinstatements
Georgia Driving History Reports (MVR)
Insurance Reinstatements
Regular Knowledge Exam
Motorcycle Knowledge Exam
CDL Written Exams
Additional Information
Special Directions - I-75, Exit 59, turn East, then left on Hwy 41 South. Go Approximately 1 1/2 miles on the right; just past Georgia State Patrol Office. NOTE: Some Navigation Applications may not be accurate.
tifton.jpg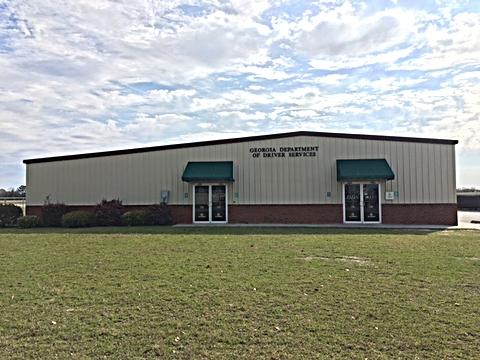 Skip a Step! - Cloned
Helpful Links
Appointments - Appointments required for Road Tests Only.  
Real ID Documents -  Documents to get a Real ID license, id, or permit.
Fees and Terms - Fees to apply, renew, and update your license, id, permit, and more.