Brunswick
Customer Service Center
134 Jack Hartman Blvd
Brunswick, GA 31525
Sunday - Monday:

Closed

Tuesday - Friday:

08:00 am - 06:00 pm

Saturday:

08:00 am - 12:00 pm
Services Offered
First Issuance
Renewals
Replace Stolen/Lost
Out of State Transfers
Non-Commercial Road Test
Motorcycle Skills Test
Reinstatements
Georgia Driving History Reports (MVR)
Insurance Reinstatements
Regular Knowledge Exam
Motorcycle Knowledge Exam
CDL Written Exams
CDL Road Test
Additional Information
Special Directions to the CSC - Take I-16 to I-95 south.  Take I-95 south to exit 42/Hwy 99. Turn left onto Hwy 99. At the 1st stop sign turn right on Hwy 17 South. Turn right onto Jack Hartman Blvd.
brunswick6.jpg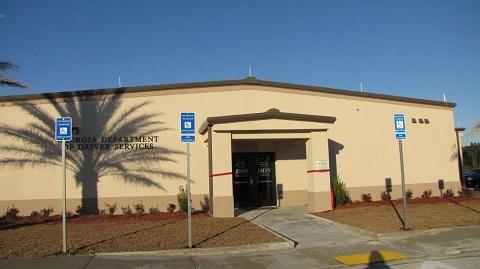 Skip a Step! - Cloned
Helpful Links
Appointments - Appointments required for Road Tests Only.  
Real ID Documents -  Documents to get a Real ID license, id, or permit.
Fees and Terms - Fees to apply, renew, and update your license, id, permit, and more.