:
DDS is providing limited driver services by Appointment Only. All customers must schedule an appointment when visiting a center.
Atlanta
Customer Service Center
400 Whitehall Street SW
Atlanta, GA 30303
United States
Sunday - Monday:

Closed

Tuesday - Friday:

07:30 am - 06:30 pm

Saturday:

07:30 am - 12:00 pm
0 Minute(s)
as of 5/27/2020 1:00:00 PM
Nearby Customer Service Centers
Services Offered
First Issuance
Renewals
Replace Stolen/Lost
Out of State Transfers
Reinstatements
Driving History Reports (MVR)
Regular Knowledge Exam
Motorcycle Knowledge Exam
CDL Written Exams
Additional Information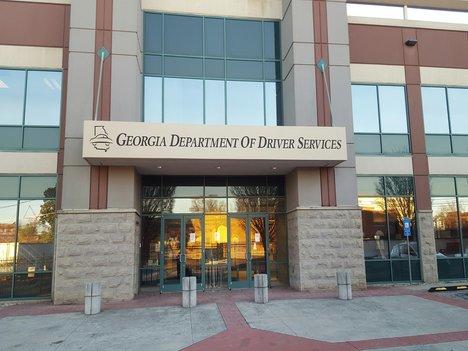 Testing Information
The Knowledge Exam must begin at least 30 minutes before the center closes if taking a non-commercial test and 45 minutes for CDL to allow adequate time for testing and issuance.
Knowledge Test Must Begin by:
Weekday

 CDL           5:45 pm 
All Others   6:00 pm

Saturday 

CDL           11:15 am
All Others  11:30 am
Related Links
Skip-a-Step - Fill out the required application form before visiting a center. 
Secure/Real ID - Identification documents list to obtain a Secure/Real ID Document.
Fees and Terms - Fees and Terms associated with obtaining or renewing your license, id, permit and more.