Spencer R. Moore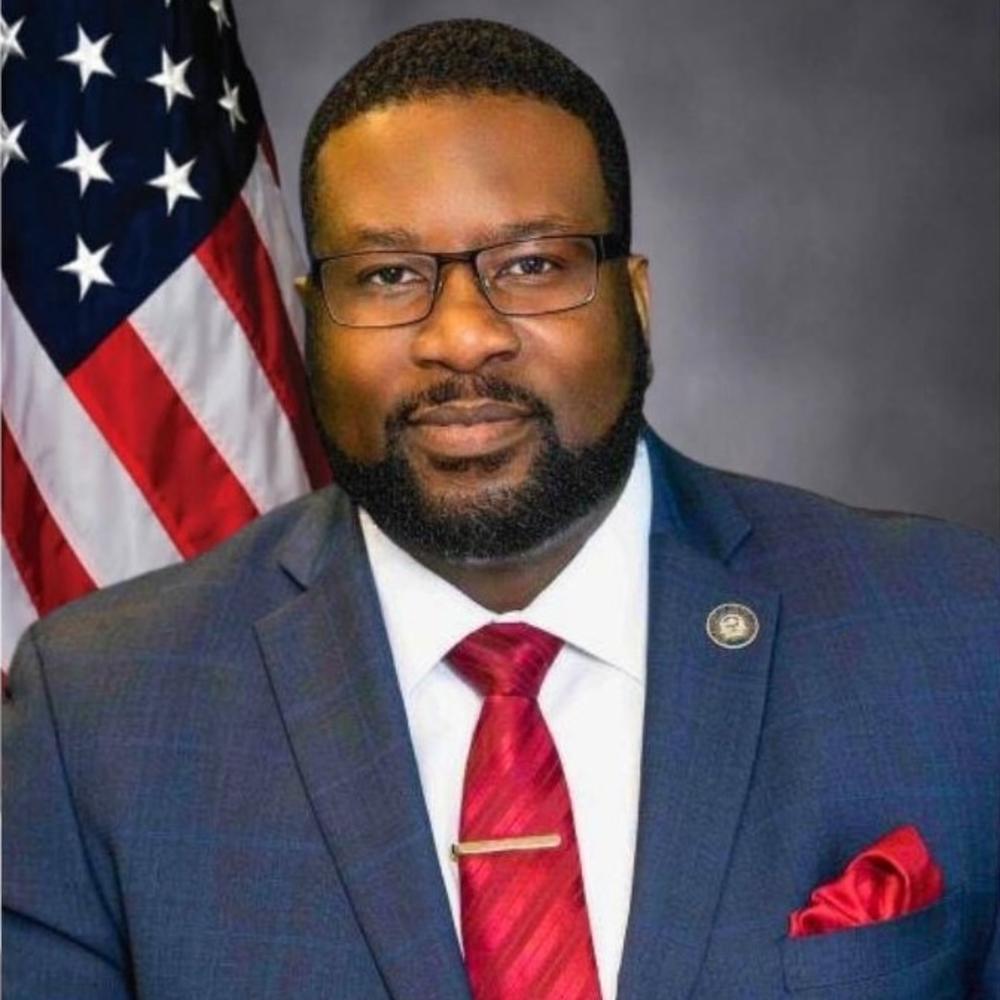 Commissioner Spencer R. Moore
Leadership
Commissioner Moore has more than 25 years in state government including 14 years with the Governor's Office of Highway Safety (GOHS). He served his last six years at GOHS as Deputy Director and became a leading expert in highway traffic safety initiatives.
Moore began his state career as a parole officer with the State Board of Pardons and Paroles. Prior to his appointment, Commissioner Moore served as Deputy Commissioner of DDS for four years.
As Commissioner of the state's driver's education, testing and licensing agency, Moore guides approximately 1,000 team members and manages an operating budget in excess of $80M.
Walk into any of DDS' 67 Customer Service Centers (CSC), and you will find the very best customer service that the state offers. It is fitting since, in most instances, DDS is the very first interaction that new Georgia residents will have with state government. On average, Driver Examiners service approximately 3.9 million customers face-to-face annually.
Commissioner Moore has positioned DDS to revolutionize the way the State handles the driver licensing and testing functions with two major projects DRIVES and the Card Production Services (CPS). The rollout in 2019 of a new digital licensing system (CPS) ensures that Georgia is producing the most secure credential that has ever been produced.  It also paves the way for more efficiencies with DRIVES.
The DRIVES (Driver Record and Integrated Vehicle Enterprise System) project was initiated to modernize the current DOR Tag & Title system and the DDS Driver's License system.  It launched in January 2021 and continues to improve the issuance system with efficiencies for Team Members and customers.
In this same vein, in the Fall of 2018 DDS launched its new app, DDS 2 GO, and also created an online road test reservation service. The app, DDS 2 GO, allows customers to address most of their licensing needs from their phone or tablet, without ever visiting a brick and mortar CSC. DDS 2 GO also enables customers to receive push notifications whenever there are changes to their license and/or ID. A new enhancement to the existing online services, online reservation, enables customers to schedule or make changes to a road test appointment via the DDS website.
Additional successes under his leadership include:
Achieving a 99% service level at 67 Customer Service Centers from a statewide average of 95.97% the prior year.
Partnering with Georgia Department of Corrections to provide identity credentials to rehabilitated offenders returning to society.
Supporting the DDS Office of Investigative Services as they achieved state recertification (one of two state agencies to be certified by the GA Association of Chiefs of Police).
Encouraged mandatory safety and security training for all DDS team members including Active Shooter and CPR.
Supports an agency-wide career enrichment program, DDS University, which is designed to provide leadership, customer service training, and professional development courses to DDS team members.
Receiving five Regional Awards and one International Award over the last two years from the American Association of Motor Vehicle Administrators (AAMVA), a nationally recognized authority committed to enhancing safety and security through motor vehicle administration and law enforcement.
Being honored by the Georgia Technology Authority with a 2017 Technology Innovation Showcase Award for efforts in criminal justice reform.
For the last two years, DDS has received the Governor's Cup Award for team member participation in the State Charitable Contributions Program (SCCP).
In addition to leading an award-winning agency, Commissioner Moore was elected by his peers from across the country to serve on the American Association of Motor Vehicle Administrators (AAMVA) International Board of Directors. The International Board is committed to enhancing safety and security through motor vehicle administration and law enforcement. Commissioner Moore also serves on Mothers Against Drunk Driving (MADD) Board, Georgia State Employee Benefit Council, and Georgia Driver Education Commission (GDEC).
Commissioner Moore was born in Dublin, Georgia and is a graduate of Treutlen High School where he was an exceptional student-athlete and received scholarships to play collegiate football at Furman University and Morehouse College. He graduated from Morehouse with a Bachelor of Arts degree in Political Science. He obtained his Master of Business Administration from the University of Phoenix. He has completed several Executive Leadership Programs sponsored by the State of Georgia and the Carl Vinson Institute of Government at the University of Georgia.