Teen Drivers
Teenage & Adult Driver Responsibility Act (TADRA)
TADRA is a graduated driver's license program for young drivers ages 15 to 18. It was established in Georgia by a collaborative effort of highway safety advocates, legislators, law enforcement officials, educators, businesses and media in the wake of a high number of fatal vehicle crashes involving young, inexperienced drivers. TADRA involves an intense, three-step educational process that allows the young driver to gain more experience behind the wheel with certain restrictions in place. As you complete the requirements of your current permit or license, you are allowed to graduate to a less restrictive license and eventually receive a full unrestricted license.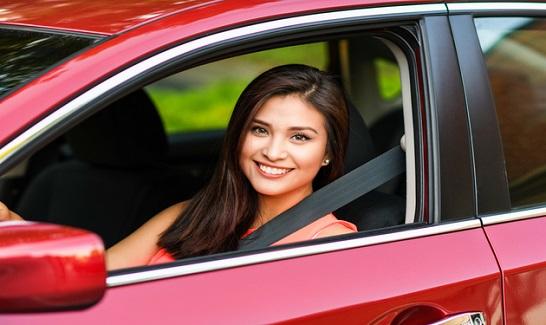 STEP ONE - INSTRUCTIONAL PERMIT (Class CP) also known as a learner's permit is granted to 15-year-olds upon successfully passing a written examination. You may only drive while being accompanied by a passenger who is at least 21 years old and possesses an unexpired Class C driver's license.
STEP TWO - INTERMEDIATE LICENSE (Class D) is granted to drivers between 16 and 18 years of age who have held an Instructional Permit for 12 months and passed a driving test. The Intermediate License has the following restrictions:
No driving between the hours of 12 a.m. and 5 a.m.(Effective July 1, 2014) No exceptions.
Passenger restrictions:

For the first six-months, no passenger that is not a member of the your immediate family.
During the second six-months, no more than one other passenger in the vehicle (who is not a member of the driver's immediate family) that is less than 21 years old.
After the second six-month period, no more than three other passengers in the vehicle (who are not members of the driver's immediate family) that are less than 21 years old.

Joshua's Law - On or after January 1, 2007, any 16 year old who obtains an initial Class D license must have completed:

You must have completed a driver education course approved by the Department of Driver Services and
You also must have completed a total of at least forty (40) hours of other supervised driving experience, including at least six (6) hours at night.
If you have not completed an approved driver's education course, you cannot get your Class D driver's license until you reach age seventeen (17). Remember, forty (40) hour of driving experience, including six (6) hours of driving at night, is always required for a Class D driver's license.
STEP THREE - FULL (Class C) LICENSE - a driver's license given once you are 18 years of age and older. You can upgrade to your class C license using our online services 7 days prior to your 18th Birthday or visit a CSC on or after your 18th Birthday.   Your Class D license must be valid and have no major traffic convictions during the previous 12 months. The following violations must not occur during this period:
DUI
Eluding a police officer
Drag racing
Reckless driving
Hit and run
Any violation that assesses four or more points on your license
** Drivers under the age of 18 years in a 12-month license suspension period must not incur a violation point count over four points.
** Georgia has a zero tolerance for underage drunk driving. Convicted drivers with a blood-alcohol content level of .08 grams or higher will face a 12-month license suspension on the first offense.